Emergency First Response
Start your preparation for emergency management and meet the prerequisites of PADI's Rescue Diver, Divemaster and Instructor courses by participating in Emergency First Response. As one of the foremost international training courses in CPR and First Aid, Emergency First Response develops the competence required to respond to medical emergencies - not just in diving related situations but in everyday life with family, friends, neighbours, colleagues, ...
Courses available:
- Emergency First Response Primary Care (CPR)
- Secondary Care (First Aid)
- Care for Children
- Use of Automated External Defibrillators (AED)
- Emergency Oxygen Provider
- Emergency First Response Instructor and Instructor Trainer
Offers
We are sorry but we currently have no offers.
Guestbook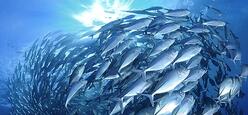 Alberto
Le immersioni organizzate dal Diving sono state davvero belle, il lugo è davvero fantastico e la struttura...
Read All »

Weather