Advanced Open Water Diver
The PADI Adventures in Diving programme provides divers with a structured means to explore special diving interests and gain dive experience. Participating in an Adventure Dive is not only an option for novice divers after having received their initial certification but also for experienced divers; everyone can benefit from the programme's flexibility and the opportunity it provides for discovery and exploration.
The programme allows student divers to customise their training and learn various underwater activiies that broaden their awareness of the environment and their capabilities as divers.
Prerequisite: PADI Open Water Diver or qualifying certification
Minimum Age: 12 (10 for Adventure Diver)
Practical for Adventure Diver: 3 Adventure Dives (as selected from PADI's specialities)
Practical for Advanced Open Water Diver: 5 Adventure Dives Including Deep and Underwater
Navigation dives (the others may be selected from PADI's specialities)
Theory: 5 knowledge developments (3 for Adventure Diver)
Maximum depth: 30 meters / 100 feet
Offers
We are sorry but we currently have no offers.
Guestbook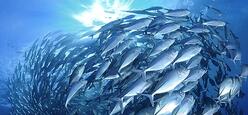 Alberto
Le immersioni organizzate dal Diving sono state davvero belle, il lugo è davvero fantastico e la struttura...
Read All »

Weather